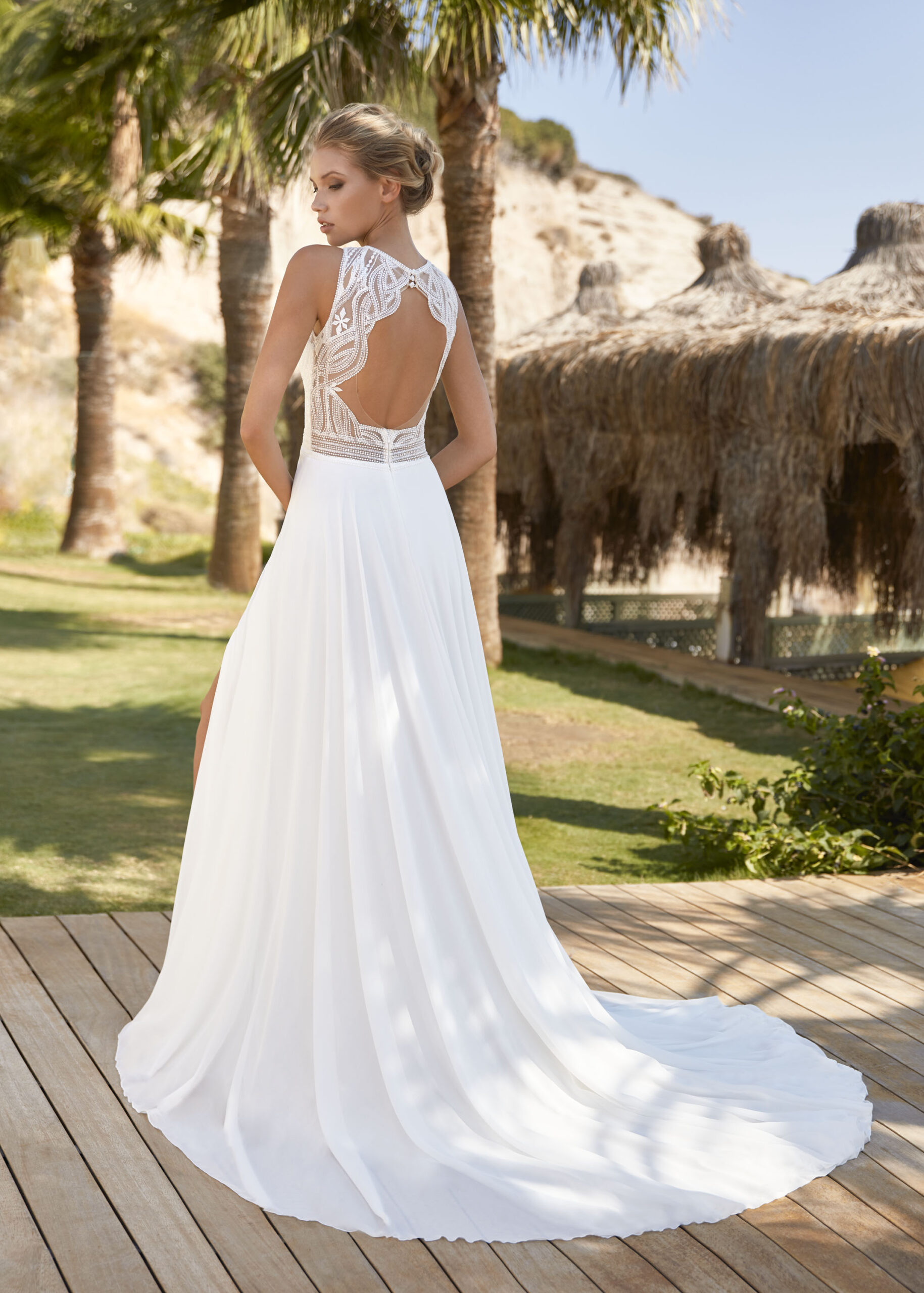 Meet the Vierzon wedding dress
Vierzon presents an ideal ensemble for the bohemian bride seeking a contemporary flair. The bodice elegantly features contemporary French lace, complemented by a tasteful bust cutout that subtly alludes to modern aesthetics. Enriching the allure, a mesmerizing keyhole back adorned with delicate lace infuses your journey down the aisle with grace and beauty. The ensemble is crowned with a gentle chiffon skirt, culminating in a captivating bridal appearance.
The Boho Destination Collection
This collection is designed for the fashion-forward bride. With delicate and soft flowing fabrics, pastel shades of natural colours, lots of lace and airy tulle, this collection is featuring boho chic designs for the 2021 season.
Mon. – Fri: 09:00/17:00
Phone: +31 085 489 9278
Email: info@gbsherveparis.com