Wedding date - 2021.08.07
Location - 

Kurfürstliches

 Schloss Koblenz, Germany
"We met late at night on a night bus when I was out with my friends. We immediately exchanged looks when I entered the bus, and we both felt that something was in the air. I sat down next to him, and he started off with some small talk.
The conversation became more and more engaged until we found out that we both had to drive to the end of the line, and that we both lived in student apartments that were only a short walk away from each other.


Just over 24 hours later,
 we had our first date and have been together for 5 years when he asked me to marry him."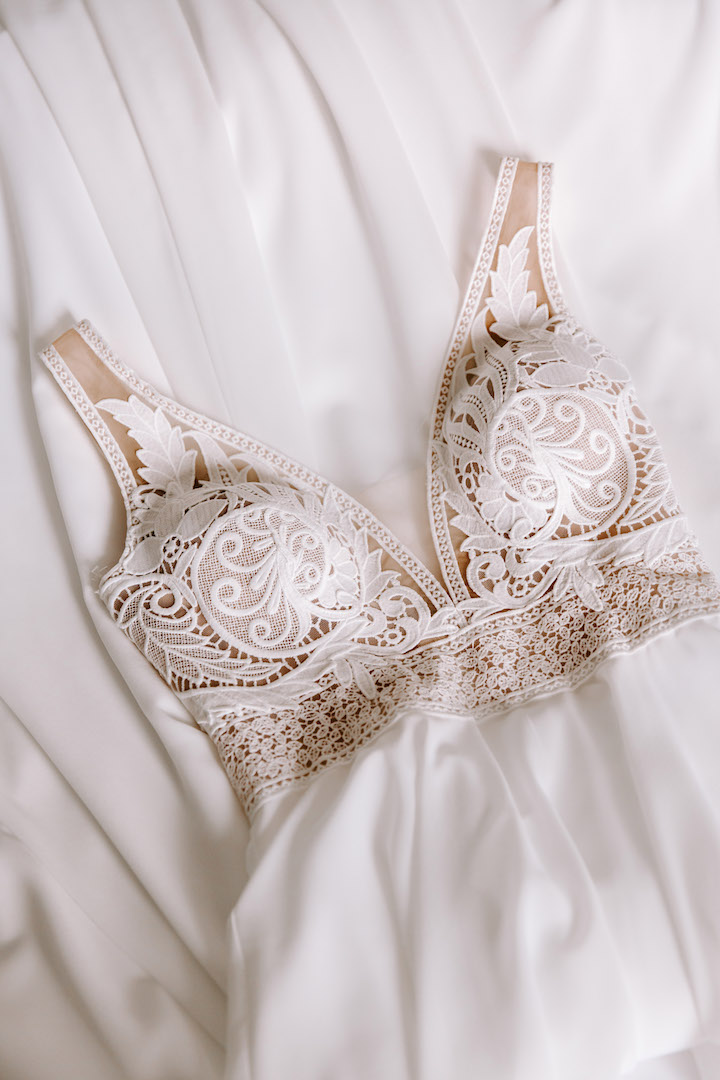 Dress: Tartane
Store: Brautkleid bleibt Brautkleid

"I was completely in love with my dress and felt so beautiful on my wedding day. The semi-transparent top of the dress is very sophisticated with its baroque lace and narrow, deep neckline. The skirt, on the other hand, is plain and made of a fine flowing material that flatters the body so beautifully. The beauty of this dress is that it brings sensuality and elegance in harmony.

The most memorable part was our wedding ceremony. The whole atmosphere was so magical, filled with love and joy. Walking down the aisle with my father and being passed by him into the hands of my groom was a very special moment for all of us."
"We also included some Iranian wedding elements into our wedding ceremony that go back to my roots. One was the sugar rubbing ritual where our mothers held a cloth over our heads while my bridesmaid and his best man rubbed sugar cones together. 
The falling sugar is supposed to sprinkle sweetness into the marriage. Sitting hand in hand under this cloth with my groom and hearing the sugar fall gently onto the cloth was very emotional."
Congratulations to Shima & Theo  ❤️