Wedding date - 2021.07.31
Location - 

Raemoir

 House, Banchory

 



"

We actually met on the Bumble app! We

had a short engagement as we wanted to have elderly grandparents at our wedding. We got engaged on 29th May on Culbin Sands beach (I'm a beach girl!) near

Nairn

, while staying at The

Boath

House!


So

we had two months to plan the wedding which my mum and I, with some help from Kev did, and it was the perfect day. 

One of my three brothers said it felt like a wedding that had been planned for a couple of years.
"
"

The Boho vibe of Vendome was exactly what I knew I wanted. It was perfect with my handmade flower crown too! I love the big sleeves and the dress is so beautiful yet simple

."

" The most memorable part was to have 

my 96 year old Granny with us, along with our closest family and friends. We loved our outdoor ceremony and confetti, and fire pit and sparklers and initial fireworks in the evening, as well as celiedh dancing! It was all amazing!

"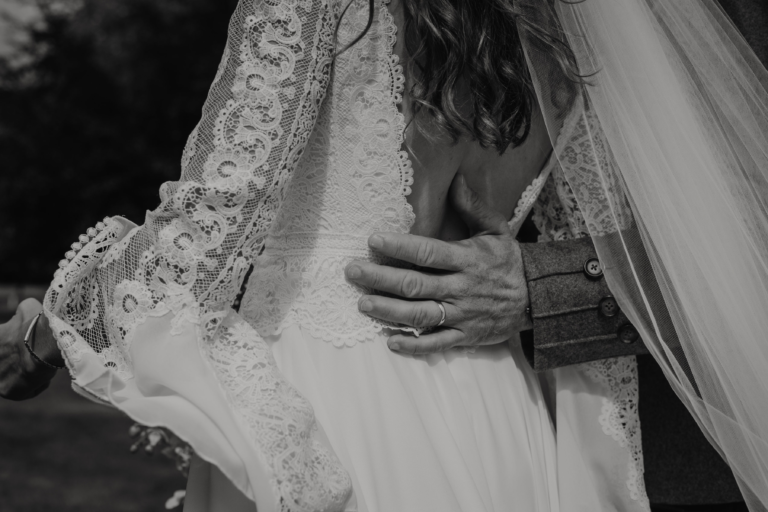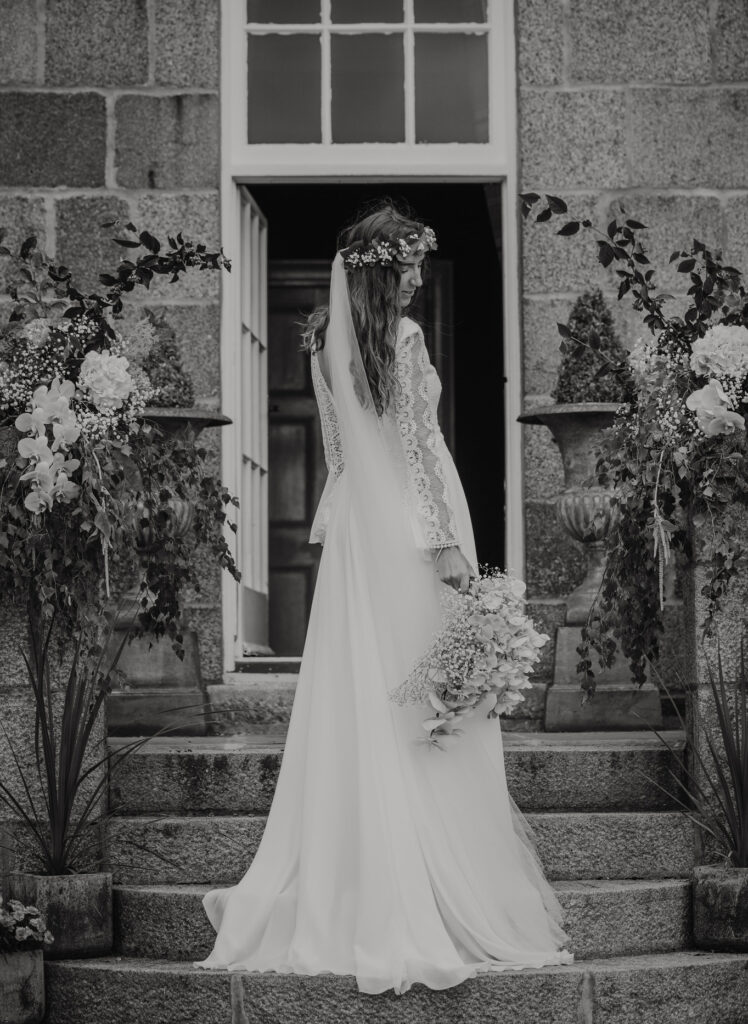 "

As I love the beach and we have both lived abroad by the beach before we met, a beach wedding would have been great, but wasn't feasible, so my

Dad

organised

for my friends in Perth Australia, where we both used to live, to send over sand from one of our

favourite

beaches there and he brought the beach to us. We are hoping one day we can have a beach wedding celebration or vow renewal with our friends over there, on our

fave

beach! 
One brother and one of my bridesmaids
organised
our friends abroad to send video messages they surprised us with on a projector before speeches, and the children I used to au pair for years
sent lovely poems they had written. Another friend now abroad wrote us a poem. Lots of tears! "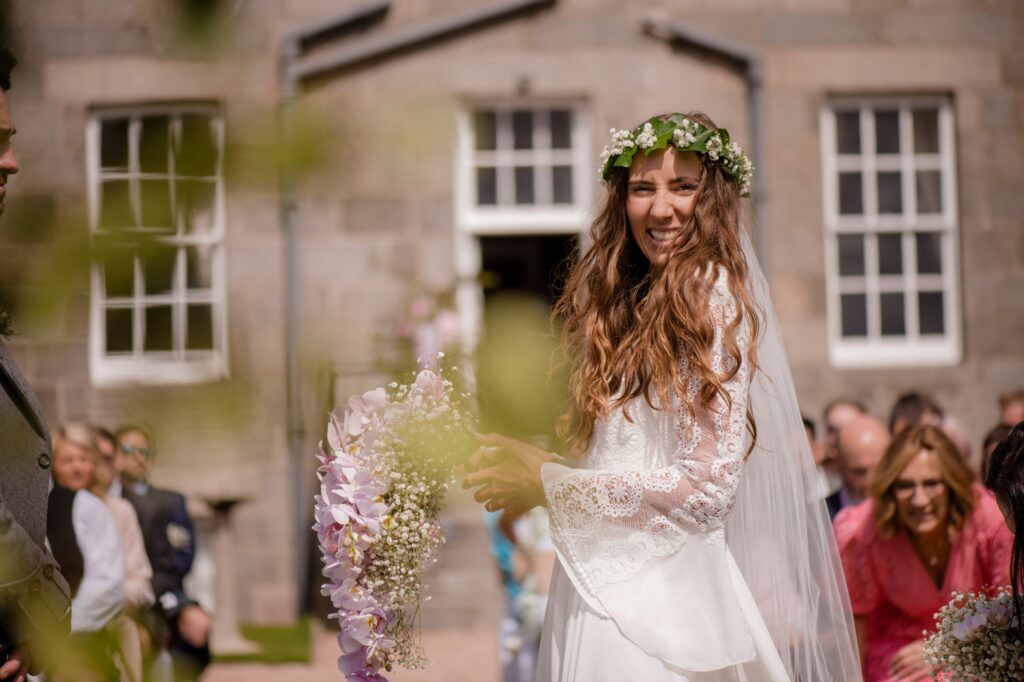 "

I was also super excited to wear our own

SilverStory

jewellery

, from our new Bridal Collection, handmade for us in India. My bridesmaids were also in our

SilverStory

jewellery. 

I loved my gold Pearl hoop earrings and necklace. And I wore the gold watch and Pearl necklace my granny had given me. So special.

"



Congratulations to Hannah & Kevin  ❤️